To Benefit Friends of Music
February 26, 2017
Shepherdstown University Wellness Center • 1pm – 4pm
Collect your team members and join us for a fun event in February – what could be better than some hilarity on a winter afternoon? Each team of four will start with the same jigsaw puzzle and battle to see which team completes it first. Hilarious challenges and antics will abound. Perfect for all ages!
Light Refreshments • Cash Challenges
Questions: 304-876-8520 or info@friendswv.org.
$25 per person / Teams of Four (event is limited to 25 teams)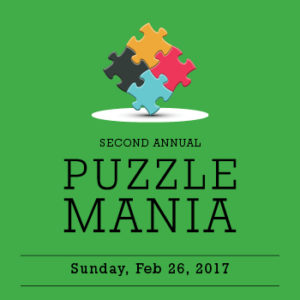 The Friends of Music has announced the schedule for its 2016-2017…
http://www.friendswv.org/wp-content/uploads/2015/08/FOM_logo_400x66.jpg
0
0
Jen Rolston
http://www.friendswv.org/wp-content/uploads/2015/08/FOM_logo_400x66.jpg
Jen Rolston
2016-08-22 20:51:26
2016-08-22 20:53:05
New FOM Concert Season Announced
The Friends of Music has received a $8,023 grant from the state…
http://www.friendswv.org/wp-content/uploads/2015/08/FOM_logo_400x66.jpg
0
0
Jen Rolston
http://www.friendswv.org/wp-content/uploads/2015/08/FOM_logo_400x66.jpg
Jen Rolston
2016-08-11 13:58:52
2016-10-13 10:50:09
Friends of Music Receives State Grant