Lunch with "Friends" 
Those attending the Two Rivers Chamber Orchestra's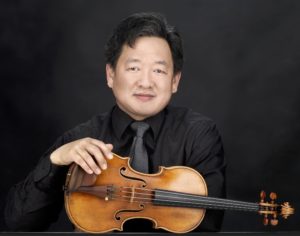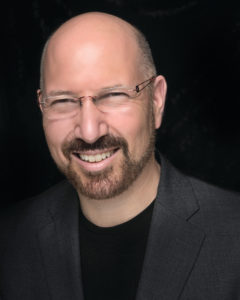 November 18 concert in Shepherdstown will have an opportunity to get a preview of the performance at a luncheon the day before. The concert, which is sponsored by Friends of Music, will be held at Trinity Episcopal Church on Saturday, November 18 at 7:30 p.m.The luncheon, which is sponsored by the Friends of Music Guild, will be held at Shepherdstown's Bavarian Inn on Friday, November 17 at 12 noon. The orchestra's Music Director, Jed Gaylin, will speak, offering his insights into the works that will be performed at the concert. The concert's guest soloist, violinist Ruotao Mao, will also be present.
The entrée choices for this luncheon will be: Chicken Picatta with mixed vegetables and whipped potatoes; Schweinebraten: Roasted Pork with sauerkraut and whipped potatoes; or Tagliatelle Pasta with fall vegetables in a cream sauce. Each lunch will include soup, dessert, assorted breads and butter, and coffee and tea. Tickets for the luncheon are sold separately from concert tickets at a cost of $20 per person. All tickets must be prepaid before November 14 so the Bavarian Inn can have an accurate meal count. To make a luncheon reservation send a check made out to Friends of Music Guild to Friends of Music, PO Box 220, Shepherdstown, WV 25443. Be sure to indicate your menu choice. For more information, contact Betty Lou Bryant at info@friendswv.org or 304-876-5765.
The concert will feature three works: "Träumerei," by Robert Schumann; Prokofiev's 2nd Violin Concerto; and Beethoven's 7th Symphony.
Admission to the concert will be free for Friends of Music members. The ticket price for others will be $25 per person ($22.50 before November 5. Tickets and Friends' memberships can be purchased on the Friends' website at www.friendswv.org or by mail (FOM, PO Box 220, Shepherdstown, WV 25443) or, if space is available, at the church the evening of the performance. Visa and Master Card will be accepted.
The Friends of Music is a non-profit organization that was founded in 1999 to support and promote musical excellence. The Two Rivers Chamber Orchestra was established by the Friends in 2007. Gaylin was named Music Director in 2012. He also serves as the Music Director of Baltimore's Hopkins Symphony Orchestra and the Bay Atlantic Symphony in New Jersey, and is an Artist in Residence at New Jersey's Stockton University. Full information about the Friends, the Orchestra, and the concert season is available at www.friendswv.org.
This year's Two Rivers Chamber Orchestra Concerts are being supported by a grant from the WV Division of Culture and History and the National Endowment for the Arts, with approval from the WV Commission on the Arts.
http://www.friendswv.org/wp-content/uploads/2015/08/FOM_logo_400x66.jpg
0
0
Jennifer Perrotte
http://www.friendswv.org/wp-content/uploads/2015/08/FOM_logo_400x66.jpg
Jennifer Perrotte
2017-10-26 09:31:04
2017-10-26 09:31:04
NOV. 17 LUNCH WILL PREVIEW NOV. 18 ORCHESTRA CONCERT